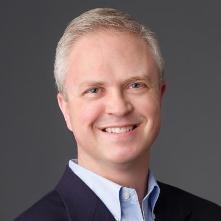 David Woodburn, CEO
In addition to his role at Edison, David also serves as an advisor/executive to help life science companies and their investors with corporate development, new market assessment, and business planning, which is what he did as CEO of Blue Prairie Brands and Vice President of Finance & Development at Chromatin. At Blue Prairie, he structured the company to commercialize a new specialty crop, chicory, in the U.S.. At Chromatin, David built helped develop business cases for specialty and industrial applications usingsorghum around the world. Prior to this agricultural work, David was a sell-side research analyst for 10 years, most recently publishing investment research on companies in the renewables sector for boutique investment bank ThinkEquity. Earlier, David provided research coverage of pharmaceuticals for Prudential's institutional equity business, being named in the Wall Street Journal's Best of the Street survey. David's eleven years of healthcare industry experience include corporate strategy and merger integration at Searle Pharmaceuticals, and product design, global marketing, and business development within various divisions of BaxterHealthcare. David remains a co-owner of his family's Midwestern farm. He holds an M.B.A. with concentrationsin Finance and Marketing from the Booth School of Business at the University of Chicago and a B.S. in Mechanical Engineering from the University of Illinois at Urbana-Champaign.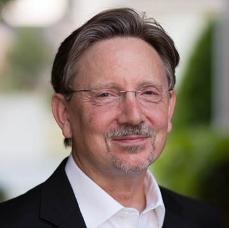 Thomas M. Hohn, CO-FOUNDER & SCIENTIFIC ADVISOR
Tom has 28 years of leadership experience in the development and commercialization of agricultural biotechnology products. He is a recognized expert in the biosynthesis of plant/fungal isoprenoid products with 65 publications and patents. Prior to co-founding Edison Agrosciences, he was responsible for R&D portfolio development in the Agricultural Biotechnology Division of Intrexon Corporation, a major synthetic biology company. Before joining Intrexon, he founded Dorsan Biofuels, Inc. and participated in its sale to Novozymes. At Dorsan Biofuels, he helped raise seed funding and led a metabolic engineering project for the development of a fungal isoprenoid production platform. In the 11 years prior, Tom was at Syngenta and one of its legacy companies where he held various technical, regulatory, and business development roles. While Director of Disease Control Traits he led the development of crop disease traits based on genetic engineering of plant immunity to pathogen produced toxins. Before joining Syngenta, as a Research Scientist at the USDA – Agricultural Research Service, National Center for Agricultural Utilization Research, Tom authored the first published report for a cloned terpene synthase gene from any source. He also cloned and characterized the key genetic and metabolic regulatory factors responsible for a fungal isoprenoid toxin pathway. He holds a B.S. in Biology/Chemistry from Central Michigan University and Ph.D. in Microbiology from Washington State University.